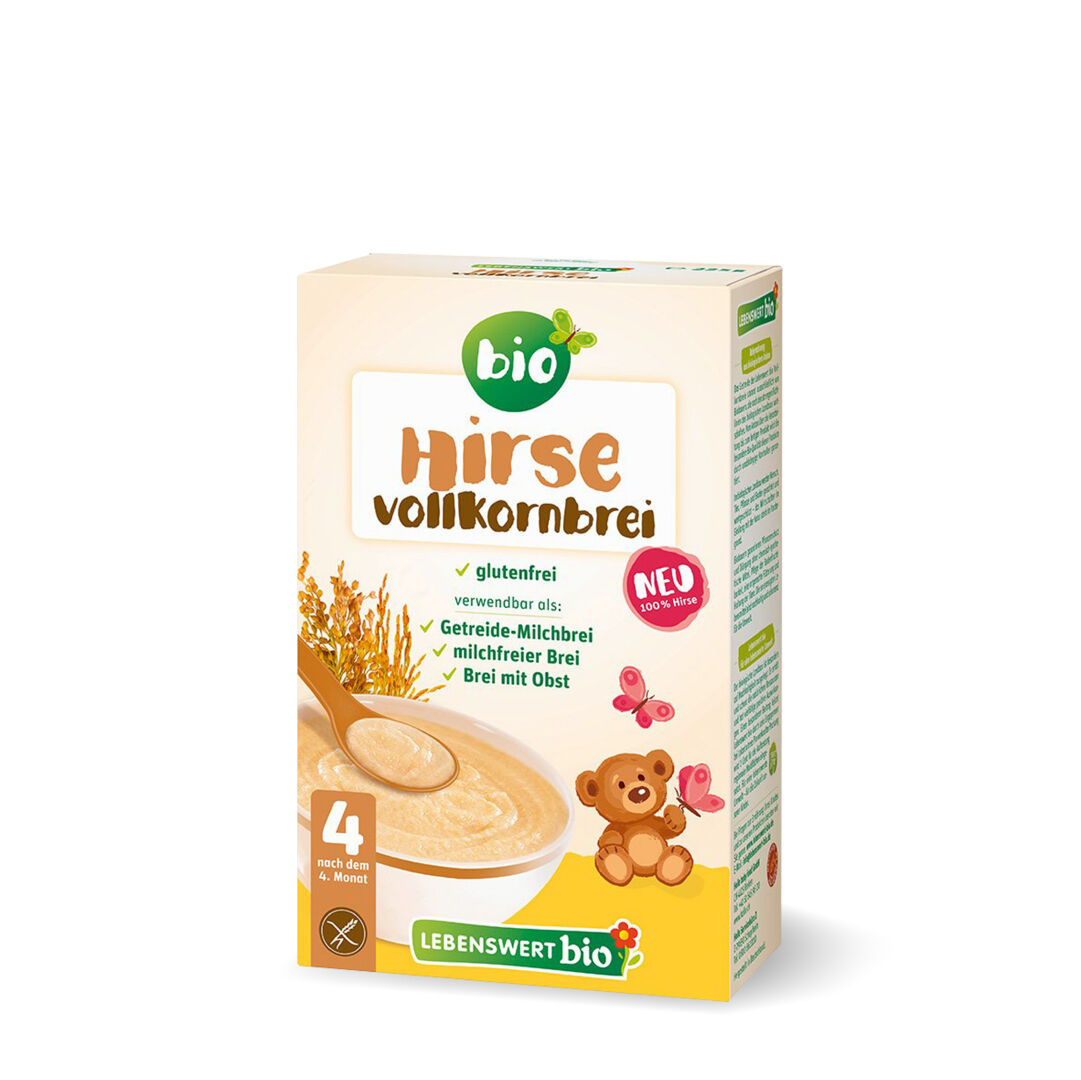 Lebenswert bio Organic Millet Whole-Grain Mash can be used as a milk pudding, as a mash or as a mash with fruits, starting after the 4th month.
The balance with nature is one of the reasons for the superior quality of the milk used in Lebenswert bio premium baby food. From making, via processing to ready product, the special organic quality is ensured by means of independent and government agency checks.
$9.96
%
$14.99
(33.56% saved)
225 Gramm
($4.43 / 100 Gramm)
CO2 neutral shipping available
🚀 Estimated Delivery:
🔥 Sold 269 times in recent weeks!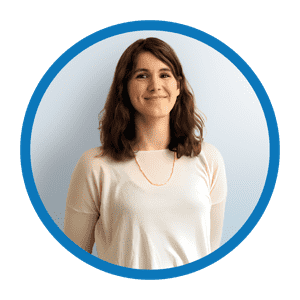 👋 HEY, I'M LAURA
I'm your personal Formula Expert and happy to help if you have any questions or require individual help. Drop me a message ›
Lebenswert bio Organic Millet Whole-Grain Mash is made by Holle and can be used as a milk pudding, as a mash or as a mash with fruits, starting after the 4th month.
The balance with nature is one of the reasons for the superior quality of the milk used in Lebenswert bio premium baby food. From making, via processing to ready product, the special organic quality is ensured by means of independent and government agency checks.
WHY WE LOVE IT:
From the 4th month
500g / 17.64oz
For approx. 10-15 meals
Instant preparation, ready in minutes
No added sugars
No gluten
No GMO's
Vitamin B1 for heart and brain function
Fresh new batch, around 1 year expiration
🚀 BECAUSE HUNGRY BABIES CAN'T WAIT, WE DO OUR BEST TO ENSURE THE QUICKEST DELIVERY TIMES POSSIBLE
Babies aren't exactly the quietest bunch when they're hungry, and we want to get their food to them fast! That's why we pack, process, and ship your order soon after you've placed it. We process orders Monday through Friday. Orders placed on the weekend will be processed on the following Monday morning.
We also care about packaging and have put a lot of attention into the way OBF24 products come out of the box. We think you'll love it. And because your package has a long way to go, we pack it very carefully with 100% recyclable packaging material to make sure that it arrives in good condition.
⏱️ CURRENT DELIVERY TIME AND COSTS:
Our products are coming fresh from Europe straight to your door within an average of 3 business days for US and Canadian customers (other Countries 5 business days).
🇺🇸 & 🇨🇦 = Free Shipping from $149 (otherwise $35)
🌏 = Free Shipping from $249 (otherwise $65)
Please note shipping times are based on our experiences and can't be guaranteed. We are committed to doing all in our power to ensure your order arrives on time. However, delivery time may take longer in exceptional cases due to postal mishandling, customs authorities, or natural hindrances.


♻️ CO2 NEUTRAL SHIPPING UPGRADE:
Thanks to modern vehicles and efficiently planned tours, our delivery companies have already reduced a large proportion of climate-damaging CO2 emissions. However, complete avoidance is currently not technically feasible. Therefore we offer the possibility of offsetting remaining emissions by investing in climate protection projects.
With additional $20, you can help restore the planet.
📌 RETURN POLICY:
If your baby has a bad reaction to a formula you've purchased from OBF24, we will do everything we can to help you find the right option for your little one. Our team of formula experts will work with you to determine the formula that best meets your baby's needs. We encourage our customers to get in touch with us if they need assistance.
Unfortunately, Organic Baby Formula is excluded from the right to return. As we guarantee that our product is authentic and comes directly from the manufacturer, we cannot take returns, even if they are unopened. We do not restock the formula once it has left our warehouse. This provides security to our customers that the product they receive is authentic and not a counterfeit formula.
🛃 IMPORT DUTY AND CUSTOMS:
There is a low chance that customs will charge extra fees. Anyway, customs policies vary widely from country to country. Orders shipped outside the EU may be subject to import taxes, customs duties, and fees. When customs clearance procedures are required, it can cause delays beyond our original delivery estimates.
OBF24 takes no responsibility regarding the local rules and regulations concerning our sold products for our customers located outside of Germany as that is the recipient's responsibility.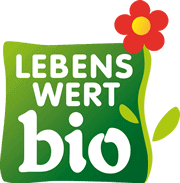 LEBENSWERT BIO
Lebenswert formula is made in Germany using milk from pasture-raised cows that graze on lush, biodiverse fields – just the way nature intended. The formula that results is pure, natural and gentle on even the tiniest tummies.
The balance with nature is one of the reasons for the superior quality of the milk used in Lebenswert Bio premium baby food.
Lebenswert Organic milk nutrition is provided exclusively by organic farmers who strictly follow guidelines to ensure their organic products' quality is unrivaled. When translated from the German language, Lebenswert means "Liveable" and is among the very best Standards for Organic formula created in Germany. Independent checks are conducted throughout the manufacturing process to ensure your baby gets the best nutrition possible. Their organic farming processes assure that the land, man and animals are treated with respect. Farming is done in balance with nature for the benefit of everyone and everything involved.

Lebenswert goes further than meeting the EU's strict organic standards.
About 5600 farmers, gardeners, beekeepers and winegrowers produce according to the Bioland standards. Together they share common values that benefit people and the environment. For over 40 years, Bioland members have developed an ecologically, economically and socially sound alternative to the intensive conventional farming system that depends on the industry and outside investors. The aim of the daily work of farmers is the sustainable production of high-quality and healthy food. Working in balance with nature, supporting biodiversity and protecting our environment and climate will secure our livelihoods and a diverse cultural landscape. Organic farming means taking responsibility for the future.

Bioland bears social responsibility by establishing sustainable jobs and maintaining a living culture in the country. Fair partnerships accomplish this between farmers, manufacturers and retailers. Fairer prices in these partnerships provide the economic basis for the sustainable development of independent farms and make organic farming an attractive profession for young people. In addition, Bioland develops solutions for current and future challenges such as an adequate supply of healthy and GMO-free food, animal-friendly farming and climate protection.

If you're looking for a pure, organic baby formula at a reasonable price, Lebenswert Bio is a great choice. They have a line that will keep the baby well-fed and fully nourished right up to one year.
Whole grain millet flour* 75%, whole grain rice flour 25%, vitamin B1 (according to the law)
* From organic agriculture
---
Samira M.
April 26, 2023 18:18
Best Europian baby food
Rathna Pidikiti
May 16, 2022 03:52
My kid liked it so much, ...
My kid liked it so much, but before I thought about reordering, my kid outgrew the serials, so now I have to look for something appropriate for my kid's age. This was one of my kid's favorite alternatives to regular food.
Diana Avellaneda
January 27, 2021 02:35
Heathy mash that mixes we...
Heathy mash that mixes well with fruits and vegetables..
Karen La O Quintero
January 22, 2021 21:35
First time giving my baby...
First time giving my baby this cereal. He really liked it. No tummy issues. Organicbabyfood24 as always prepared my order for shipping really quick. Although shipping this time took a week to arrive, even though I paid for express shipping.
Maria Sanchez
June 19, 2020 23:48
Excelent service and very...
Excelent service and very fast shipping
Sue-Ann Williams
April 22, 2020 03:12
Mixes well with the formu...
Mixes well with the formula. Baby is adapting lovely.
Lisa Carano
December 19, 2019 09:25
Living in the U.S. it is ...
Living in the U.S. it is so hard to find these brands from good sources. I tried 3 other companies before I decided to order from overseas. All the previous companies always had something off about the packaging. My order came today and it was undeniably the real thing. The packaging was amazing, and obviously directly from the company, plus they included samples from some of the other products. The shipping is expensive, but the price is such a great deal that the total ends up being less per box than any company I ordered from in the U.S. I highly recommend this for anyone wanting the best for their little one!
XI CHEN
August 15, 2019 21:39
Everything was awesome an...
Everything was awesome and the baby loves them very much. The package was wrapped up nicely and fast delivery.
Summer Yates
July 20, 2019 02:52
Will not have a chance to...
Will not have a chance to try out for another month as baby has sensitive stomach and not necessary for solids yet but the customer service is very prompt and thorough! Ordering online from a new company is always nerve wracking but they made it easy!
Diane V Nervais
April 6, 2019 14:05
Fantastic product