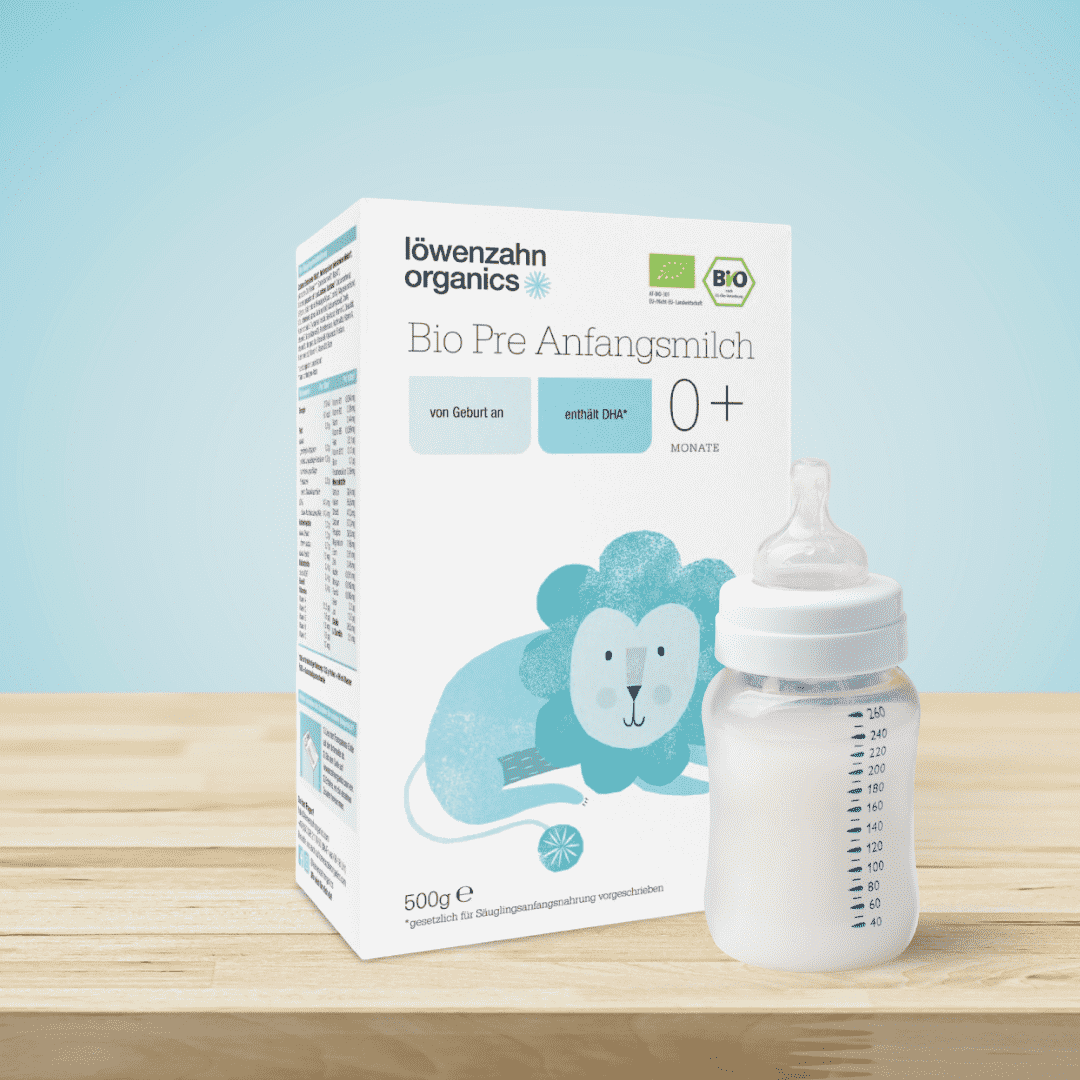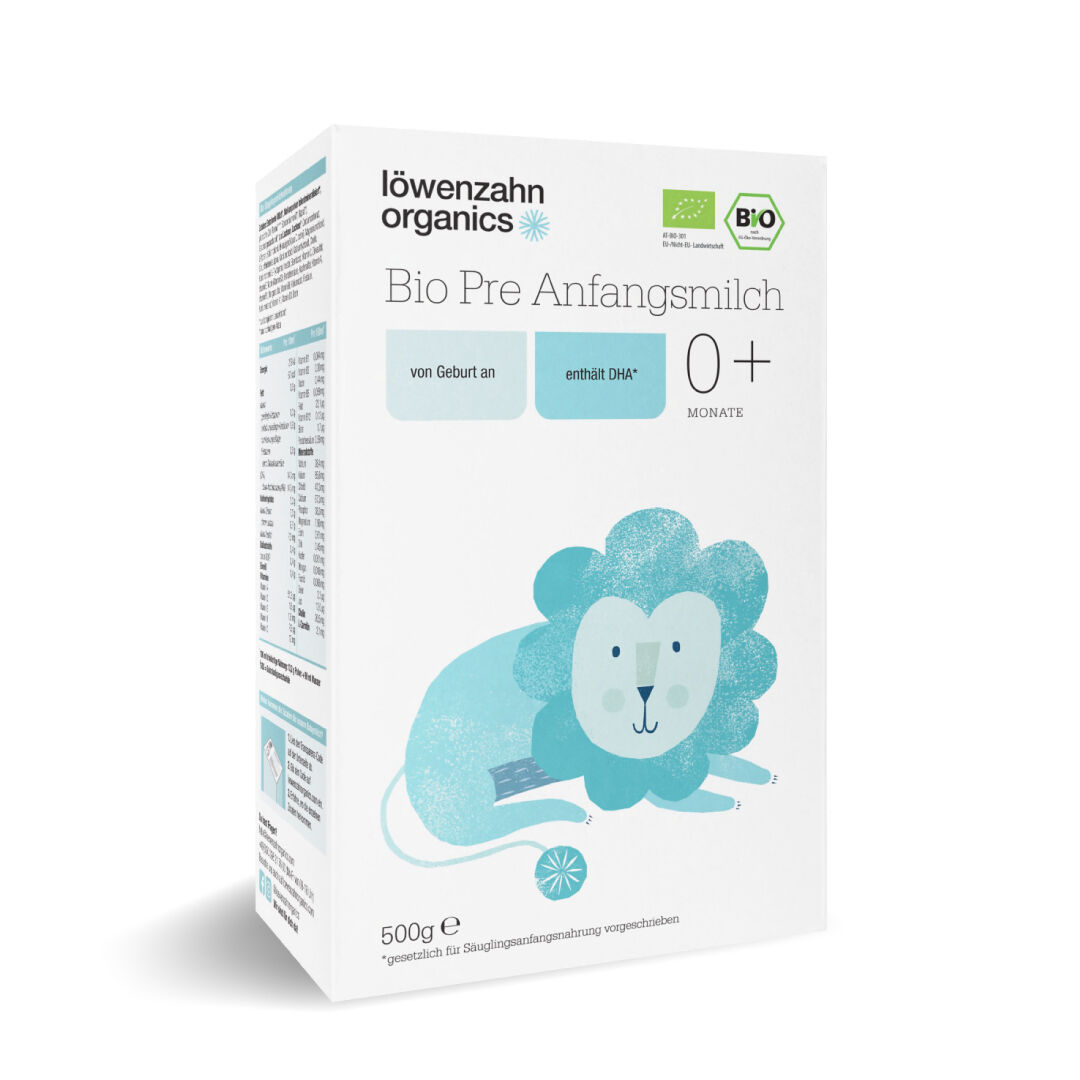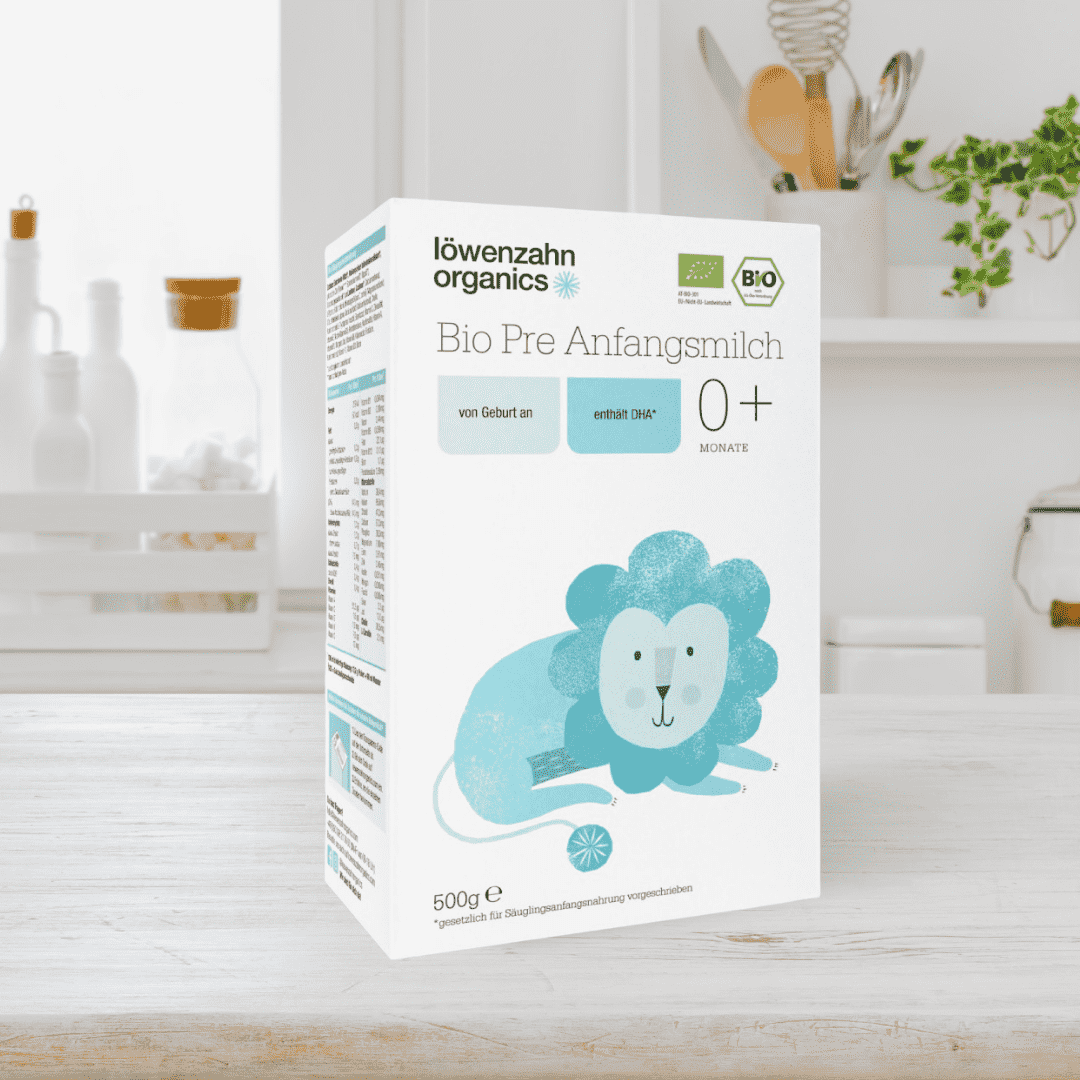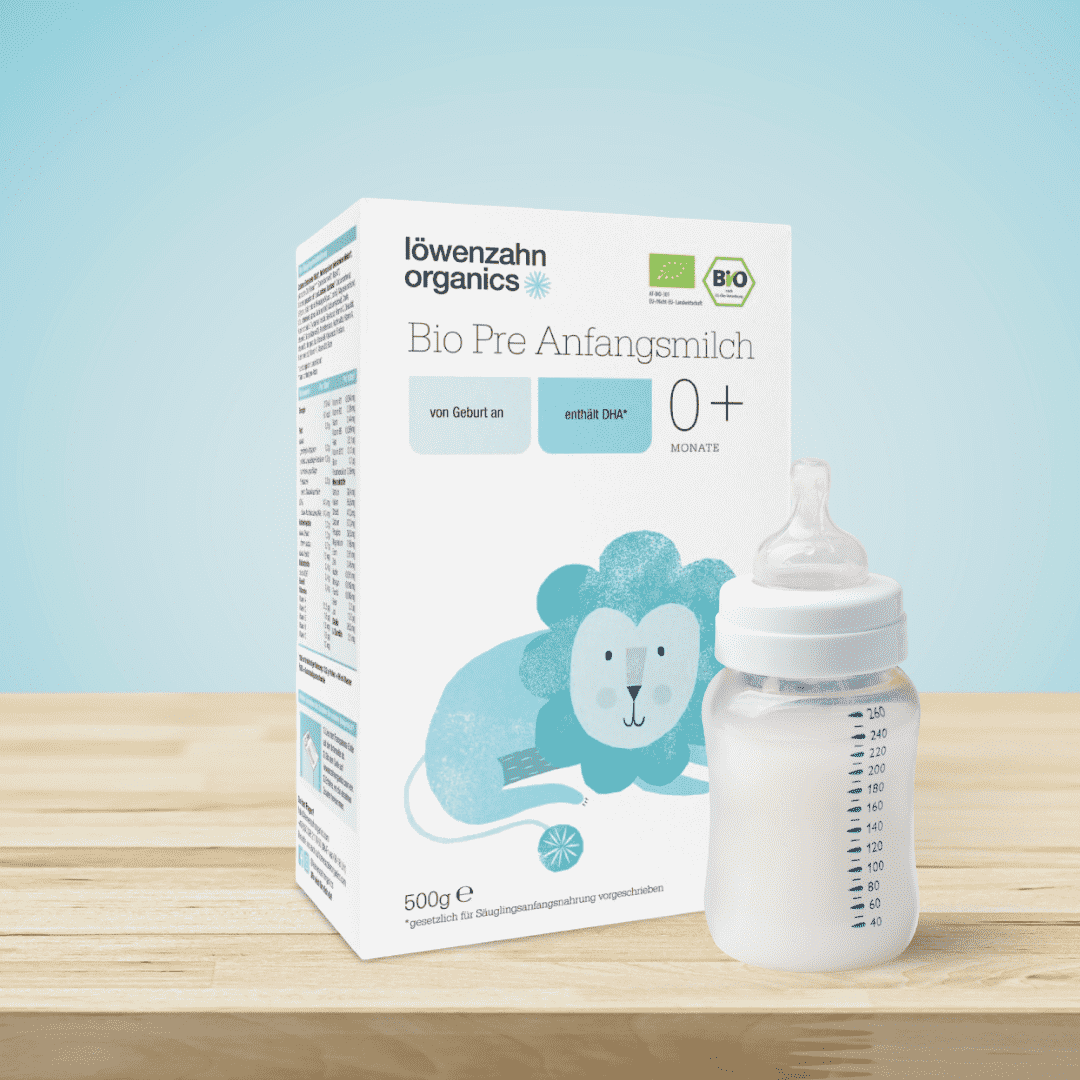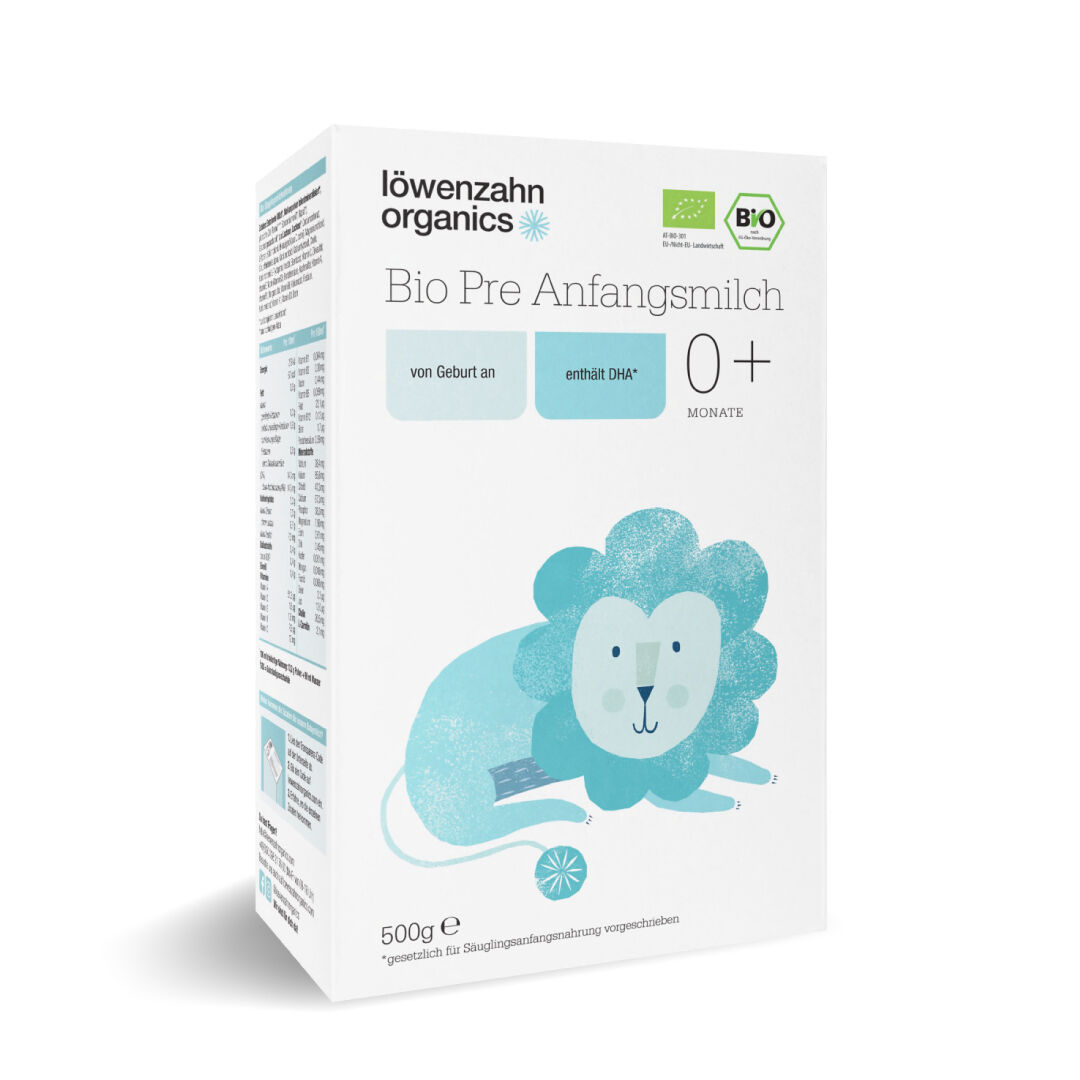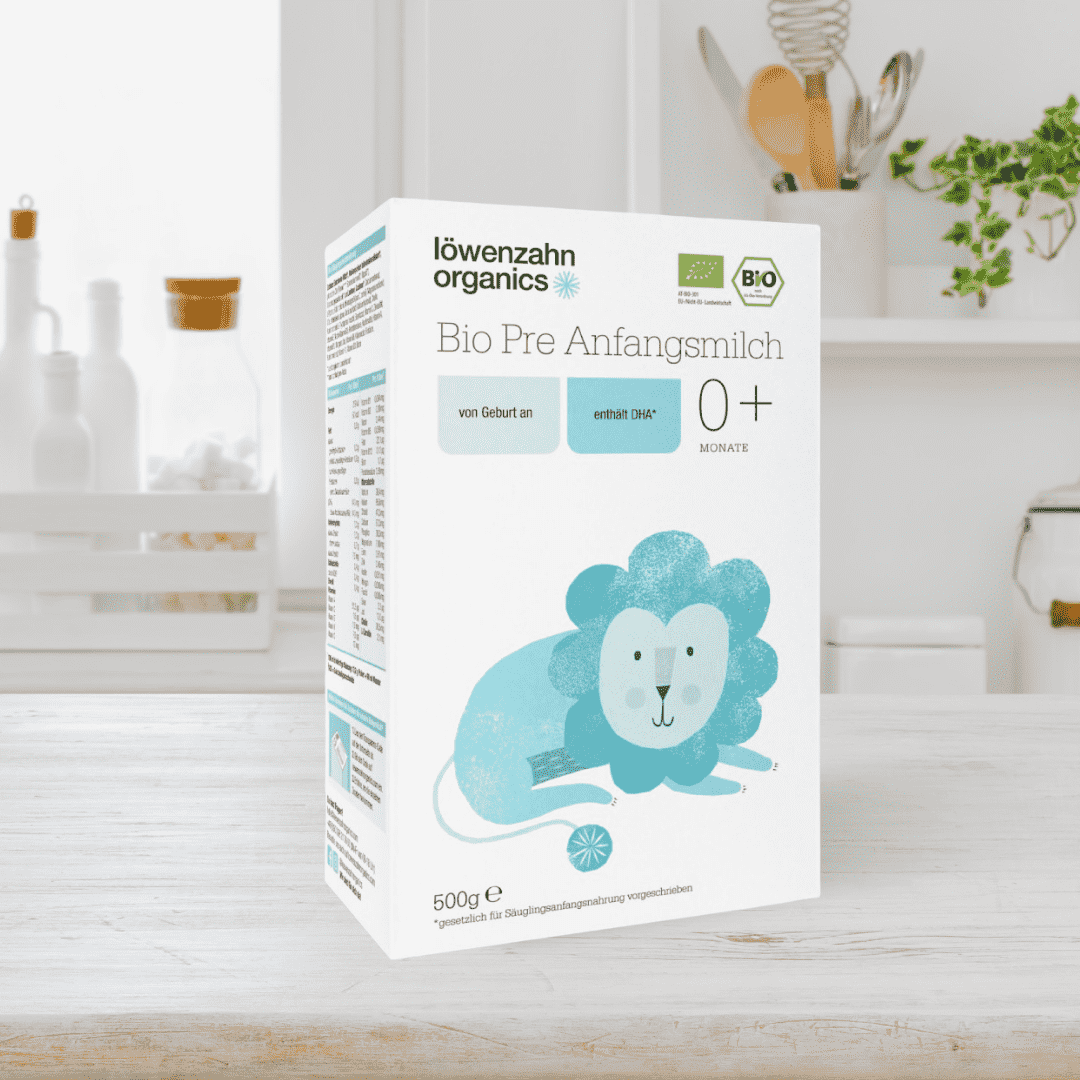 Löwenzahn PRE is a trusted organic baby formula made from the highest-quality ingredients without artificial preservatives or chemicals. The Löwenzahn Organics formula has equal amounts of DHA and ARA which is above the EU requirement. This reduces gastrointestinal issues and promotes cognitive development. What more could a growing baby ask for?


"My little girl loves this formula! Like many parents, we tried different options and nothing worked for my baby's sensitive stomach."
Cassandra Vasta - Löwenzahn Organics customer


Made with organic skim milk as the primary carbohydrate
With DHA* (Omega-3) from algae oil and ARA (Omega-6)
Transparent about the production process, traceable organic products
$27.99
%
$36.99
(24.33% saved)
17.64 ounces of formula powder
Don't worry! This product will be available very soon.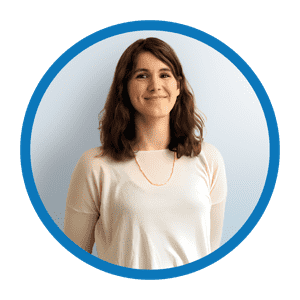 👋 HEY, I'M LAURA
I'm your personal Formula Expert and happy to help if you have any questions or require individual help. Drop me a message ›
Löwenzahn Organic Infant Milk Formula PRE is a fantastic, nutritionally-complete formula for babies from birth to six months. This formula contains DHA from algae oil and organic prebiotic fibers (galactooligosaccharides). These are also found in breast milk and assist in the digestive process.
You'll be pleased to learn that there are no chemical additives in Löwenzahn organic infant formulas and no artificial nutrients, artificial preservatives, soy, or GMO ingredients. Löwenzahn formulas are manufactured and packaged in Germany, and they never contain corn syrup, glucose syrup, or sucrose, unlike so many of the highly-processed formulas produced in the United States.
WHY WE LOVE IT:
Main carbohydrate is lactose just like breastmilk
As close to breastmilk as possible
Supports learning and cognitive function
Sustainable manufacturing
Lactose only, no starch or maltodextrin
Certified organic to European standards (one of the most stringent organic certifications in the world)
Shelf-stable
Easily digestible
Manufactured and packaged in Germany

We all know that omega fatty acids like DHA and ARA are present in breast milk and crucial for your little one's brain development. Hence, Löwenzahn Organics wants to do better. The Löwenzahn Organics formula has equal amounts of DHA and ARA which is above the EU requirement. This is supported by current scientific knowledge which reduces gastrointestinal issues and promotes cognitive development.
The founders of Löwenzahn strongly believe that a healthy gut contributes most to determining a baby's physical and mental development. Therefore, no compromises are made with this special formula.
Löwenzahn Organics takes exceptional care in selecting premium ingredients that go into their formula. Only high-quality ingredients are chosen from responsible organic production according to strict regulations. This means that the standard of each ingredient is protected and will not be subject to mass farming, compromising the quality of the formula. The use of organic raw materials also means there are no genetic engineering and no pesticides used. Beyond that, they place great emphasis on transparency when it comes to their ingredients and production processes. Hence, every gram of powder is extremely valued.
PERFECT FOR YOU IF:
Your baby is 0-6 months old
You want a formula at the highest organic standards
You want a organic formula with equal amounts of DHA and ARA (1:1)

Löwenzahn Organic Infant Milk is an ideal choice as it is easily digestible and mild on the tummy. With the finest ingredients sourced, it is one of the best in the market for your baby's overall development from infancy.
Löwenzahn formulas use lactose as the primary carbohydrate source to closely mimic the composition of breast milk. EU organic skim milk, milk proteins, lactose, and vegetable oils used as a base in this formula have a 60:40 whey to casein ratio, the same composition as in breast milk. This optimally balances milk protein digestibility. Their formulas are rich in vitamins and minerals and go beyond EU standards to include higher levels of omega fatty acids, prebiotics, and amino acids. Additionally, Löwenzahn Organics formulas contain prebiotic galactooligosaccharides (GOS) to aid your baby's gut health and digestion.

BACKED BY DATA:
From 0-6 months
17.64oz (500g)
90% of parents say their baby sleeps better with EU formula
1 box ≈ 38 meals
Should make approximately 128 fl oz of prepared formula
83% of parents in the U.S. will turn to formula

Löwenzahn PRE is a trusted organic baby formula made from the highest-quality ingredients without artificial preservatives or chemicals. The Löwenzahn Organics formula has equal amounts of DHA and ARA which is above the EU requirement. This reduces gastrointestinal issues and promotes cognitive development. What more could a growing baby ask for?
🚀 BECAUSE HUNGRY BABIES CAN'T WAIT, WE DO OUR BEST TO ENSURE THE QUICKEST DELIVERY TIMES POSSIBLE
Babies aren't exactly the quietest bunch when they're hungry, and we want to get their food to them fast! That's why we pack, process, and ship your order soon after you've placed it. We process orders Monday through Friday. Orders placed on the weekend will be processed on the following Monday morning.
We also care about packaging and have put a lot of attention into the way OBF24 products come out of the box. We think you'll love it. And because your package has a long way to go, we pack it very carefully with 100% recyclable packaging material to make sure that it arrives in good condition.
⏱️ CURRENT DELIVERY TIME AND COSTS:
Our products are coming fresh from Europe straight to your door within an average of 3 business days for US and Canadian customers (other Countries 5 business days).
🇺🇸 & 🇨🇦 = Free Shipping from $149 (otherwise $35)
🌏 = Free Shipping from $249 (otherwise $65)
Please note shipping times are based on our experiences and can't be guaranteed. We are committed to doing all in our power to ensure your order arrives on time. However, delivery time may take longer in exceptional cases due to postal mishandling, customs authorities, or natural hindrances.


♻️ CO2 NEUTRAL SHIPPING UPGRADE:
Thanks to modern vehicles and efficiently planned tours, our delivery companies have already reduced a large proportion of climate-damaging CO2 emissions. However, complete avoidance is currently not technically feasible. Therefore we offer the possibility of offsetting remaining emissions by investing in climate protection projects.
With additional $20, you can help restore the planet.
📌 RETURN POLICY:
If your baby has a bad reaction to a formula you've purchased from OBF24, we will do everything we can to help you find the right option for your little one. Our team of formula experts will work with you to determine the formula that best meets your baby's needs. We encourage our customers to get in touch with us if they need assistance.
Unfortunately, Organic Baby Formula is excluded from the right to return. As we guarantee that our product is authentic and comes directly from the manufacturer, we cannot take returns, even if they are unopened. We do not restock the formula once it has left our warehouse. This provides security to our customers that the product they receive is authentic and not a counterfeit formula.
🛃 IMPORT DUTY AND CUSTOMS:
There is a low chance that customs will charge extra fees. Anyway, customs policies vary widely from country to country. Orders shipped outside the EU may be subject to import taxes, customs duties, and fees. When customs clearance procedures are required, it can cause delays beyond our original delivery estimates.
OBF24 takes no responsibility regarding the local rules and regulations concerning our sold products for our customers located outside of Germany as that is the recipient's responsibility.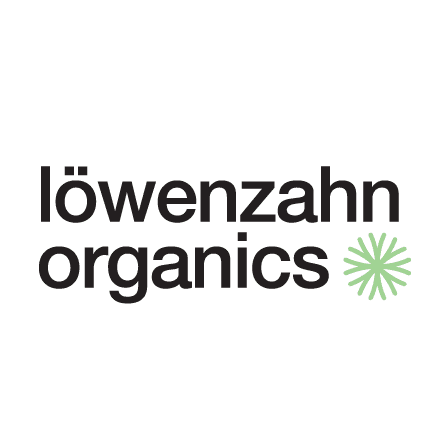 LÖWENZAHN ORGANICS
The baby food brand Löwenzahn Organics has been producing high-quality organic baby formula and supplementary food for breastfeeding mothers since 2016. Löwenzahn Organics focuses on mothers and their babies in order to offer them the best possible baby food that can exist.
You will only find organic products with the best nutrient composition. Löwenzahn Organics wants to give babies a good start in life and, at the same time, leave a world worth living in for future generations. To this end, Löwenzahn Organics develops modern organic products for mothers and their babies in the first 1,000 days of life.
Löwenzahn Organics: Baby food of the highest organic quality.
Löwenzahn Organics was founded by Liz and Alice, who were concerned about breastfeeding when they were just becoming mothers themselves. Breastfeeding is something completely natural and yet for many mothers it is not a matter of course for a variety of reasons. You yourself were looking for a starter milk with the best nutrient composition in organic quality. The starter milk they were looking for should also be ecologically and fairly produced and, of course, correspond to the latest findings in nutritional science. During their research, Liz and Alice were very surprised that there was no baby food brand that met these requirements.
The idea of ​​starting your own baby food brand was born! Together with nutritionists, they set about developing baby food that met their high standards. Löwenzahn Organics has been producing and developing modern organic products since 2016, which optimally support the nutrition of mothers and babies in the first 1,000 days of the baby's life.
A healthy gut is the most important contributor to determining the physical and mental development of newborns. Löwenzahn Organics baby formula is tailored to the needs of babies and the recipes correspond to the latest scientific findings, including innovations such as palm oil-free and easily digestible baby milk based on goat's milk.

Innovative organic nutrition for babies.
The ingredients of the follow-on milk are of the best organic quality, free of unnecessary additives, and produced fairly and sustainably. The transparency in the production chain and independent safety controls ensure the best quality.
Löwenzahn Organics aims to produce the best possible baby food, without any compromises. The independence of the label makes it possible to question all processes. It's about the better product, the highest quality and the highest level of safety. At Löwenzahn Organics you will only find organic and Demeter products with the best nutrient composition. Attention is also paid to sustainable development and the protection of the environment. Product development relies on scientific studies. This is how innovative products are born that parents and babies really need.
We are proud to be able to offer you the best organic quality formula from Löwenzahn Organics in our shop and to give you and your baby the best possible support.
SKIMMED MILK*, PARTLY DEMINERALISED WHEY POWDER*, OIL MIXTURE* (PALM OIL* **, SUNFLOWER OIL*, RAPESEED OIL*), GALACTO-OLIGOSACCHARIDES* (FROM LACTOSE), LACTOSE*, CALCIUM CARBONATE, L-TYROSINE, POTASSIUM CHLORIDE, MICROALGAE OIL (FROM C. COHNII), MAGNESIUM CHLORIDE, OIL FROM MORTIERELLA ALPINA, CALCIUM CHLORIDE, CALCIUM HYDROX- IDE, CHOLINE, SODIUM CHLORIDE, L-TRYPTOPHAN, INOSITOL, IRON LACTATE, VITAMIN C, ZINC SULFATE, VITAMIN E, NIACIN, PANTOTHENIC ACID, COPPER SULFATE, VITAMIN A, VITAMIN B1, MANGANESE SULFATE, VITAMIN B6, POTASSIUM IODATE, FOLIC ACID, SODIUM SELENATE, VITAMIN K1, VITAMIN D3, BIOTIN
* FROM ORGANIC AGRICULTURE
** SUSTAINABLY PRODUCED
---
Stephanie Staley S.
May 18, 2023 12:15
Better than any other formula available on the market
We love the German formula, especially Lowenzahn. The standards are so much higher than in the US and our son loves it. The formula is clean and doesn't have weird additions or burnt black strings like American formulas. Delivery was super quick and we're more than happy that we found this store and formula because what's more important than your baby's food.