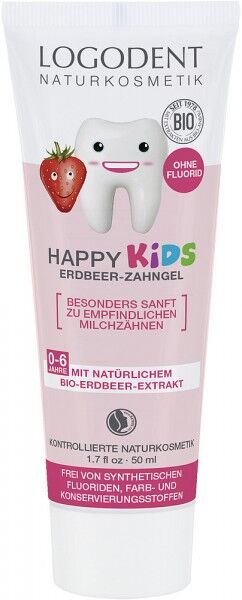 The KIDS Strawberry Dental Gel has been specifically developed to meet the requirements of sensitive baby teeth, permanent teeth and children's gums. Mineral cleansing kernels gently remove tooth deposits.
$9.99
%
$14.99
(33.36% saved)
CO2 neutral shipping available
Estimated Delivery:
🔥 Don't wait! This high-demand product is flying off the shelves. We're constantly restocking to keep up with your enthusiasm.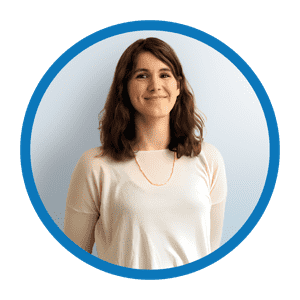 👋 HEY, I'M LAURA
I'm your personal Formula Expert and happy to help if you have any questions or require individual help. Drop me a message ›
Natural strawberry fragrance is the primary flavoring of Logona's Logodent Kids Fluoride Free Strawberry Dental Gel. Plant colorants make Logona's Logodent Kids Dental Gels toothpastes that are both visually appealing and fun. Logona's Logodent Kids Dental Gel contains extracts of echinacea and green tea to effectively retard the development of bacteria.
Logona's Logodent Kids Dental Gels are also infused with witch hazel, chamomile, and myrrh to care for sensitive gum tissues and help prevent infection. Logona's Logodent Kids Dental Gels contain a small amount of fine silica that works with the brush to remove plaque gently. Knowing that children often don't use proper brushing technique, and that they often swallow toothpaste, Logona uses only the gentlest sudsing agents to help disperse the herbal ingredients into hard-to-reach areas.
Naturally, Logona's Logodent Dental Gels for Kids contain no synthetic fluoride and no synthetic preservatives, colorants or fragrances.
🚀 BECAUSE HUNGRY BABIES CAN'T WAIT, WE DO OUR BEST TO ENSURE THE QUICKEST DELIVERY TIMES POSSIBLE
Babies aren't exactly the quietest bunch when they're hungry, and we want to get their food to them fast! That's why we pack, process, and ship your order soon after you've placed it. We process orders Monday through Friday. Orders placed on the weekend will be processed on the following Monday morning.
We also care about packaging and have put a lot of attention into the way OBF24 products come out of the box. We think you'll love it. And because your package has a long way to go, we pack it very carefully with 100% recyclable packaging material to make sure that it arrives in good condition.
⏱️ CURRENT DELIVERY TIME AND COSTS:
Our products are coming fresh from Europe straight to your door within an average of 3 business days for US and Canadian customers (other Countries 5 business days).
🇺🇸 & 🇨🇦 = Free Shipping from $149 (otherwise $35)
🌏 = Free Shipping from $249 (otherwise $65)
Please note shipping times are based on our experiences and can't be guaranteed. We are committed to doing all in our power to ensure your order arrives on time. However, delivery time may take longer in exceptional cases due to postal mishandling, customs authorities, or natural hindrances.


♻️ CO2 NEUTRAL SHIPPING UPGRADE:
Thanks to modern vehicles and efficiently planned tours, our delivery companies have already reduced a large proportion of climate-damaging CO2 emissions. However, complete avoidance is currently not technically feasible. Therefore we offer the possibility of offsetting remaining emissions by investing in climate protection projects.
With additional $20, you can help restore the planet.
📌 RETURN POLICY:
If your baby has a bad reaction to a formula you've purchased from OBF24, we will do everything we can to help you find the right option for your little one. Our team of formula experts will work with you to determine the formula that best meets your baby's needs. We encourage our customers to get in touch with us if they need assistance.
Unfortunately, Organic Baby Formula is excluded from the right to return. As we guarantee that our product is authentic and comes directly from the manufacturer, we cannot take returns, even if they are unopened. We do not restock the formula once it has left our warehouse. This provides security to our customers that the product they receive is authentic and not a counterfeit formula.
🛃 IMPORT DUTY AND CUSTOMS:
There is a low chance that customs will charge extra fees. Anyway, customs policies vary widely from country to country. Orders shipped outside the EU may be subject to import taxes, customs duties, and fees. When customs clearance procedures are required, it can cause delays beyond our original delivery estimates.
OBF24 takes no responsibility regarding the local rules and regulations concerning our sold products for our customers located outside of Germany as that is the recipient's responsibility.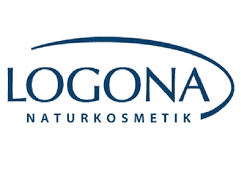 Logona
The German pioneer in natural cosmetics offers products for all skin and hair types - 100% natural well-being for the whole family!
Quality creates Trust
Manufacturing personal care products without synthetic preservatives require especially careful procedures to handle both raw materials and finished products. Only the slightest contamination can ruin an entire production run. LOGONA utilizes GMP (Good Manufacturing Practice), the pharmaceutical production standard, to guide its manufacturing. In the spring of 1999, LOGONA successfully completed an "Environmental Audit" of its entire operation, conducted under the mandate of the German federal government.
Over 25 Years Expertise with Natural Personal Care
Despite its steady growth, LOGONA has remained true to its founding principles. Many personnel from those early days still work with the company today. The collectively organized LOGONA employs more than 150 full-time employees and places special emphasis on social responsibility and fairness towards employees and the community.
LOGONA product quality standards have continually improved to correspond with advances in manufacturing know-how and more rigorous ingredient standards. For example, every LOGONA product complies with the stringent BDIH ingredient criteria as a certified natural product and carries the BDIH Seal of Approval.
No advance in product quality, however, has come at the cost of the company's steadfast commitment to environmental responsibility. The goal to make quality personal care products with minimal impact on the planet and its resources remains foremost.
Components: Aqua (Water), Sorbitol, Glycerin, Hydrated Silica, Xylitol, Algin, Aroma (Flavour)*, Montmorillonite, Chamomilla Recutita (Matricaria) Extract*, CamelliaSinensis Leaf Extract, Disodium Cocoyl Glutamate, Sodium Cocoyl Glutamate, Maris Sal (Sea Salt), CI 75120 (Annatto)
* from controlled organic cultivation
---
Bahiya Barakat
December 9, 2020 15:40
By baby's teeth finally...
By baby's teeth finally erupted she had such a hard time with teething. I really want to take care of these teeth she struggled so much with. This dental gel is fantastic. She doesn't mind it at all.
Marinela Soica
April 17, 2020 20:55
WE are waiting for our ba...
WE are waiting for our baby teeth to come, but I am sure she'll love this Dental Gel!
Dacheng Jiang
May 28, 2019 02:14
It is perfect. My kids lo...
It is perfect. My kids love it so much.
Salil M.
January 14, 2019 06:30
Great
Hojin M.
March 12, 2018 06:47
This one was for my 6 yr ...
This one was for my 6 yr old son. He loves it.
Samantha T.
February 5, 2018 23:47
I feel comfortable giving...
I feel comfortable giving this to my child over any product I could find in the US. Great toothpaste!
Vanessa S.
August 14, 2017 20:57
This is a great toothpast...
This is a great toothpaste. Our little one is all for it.
nell-marie rowland
August 31, 2015 05:15
great toothpaste! The whole family prefers to use it!
tastes great and works well!
nell-marie rowland
August 31, 2015 05:15
great toothpaste! The whole family prefers to use it!
tastes great and works well!