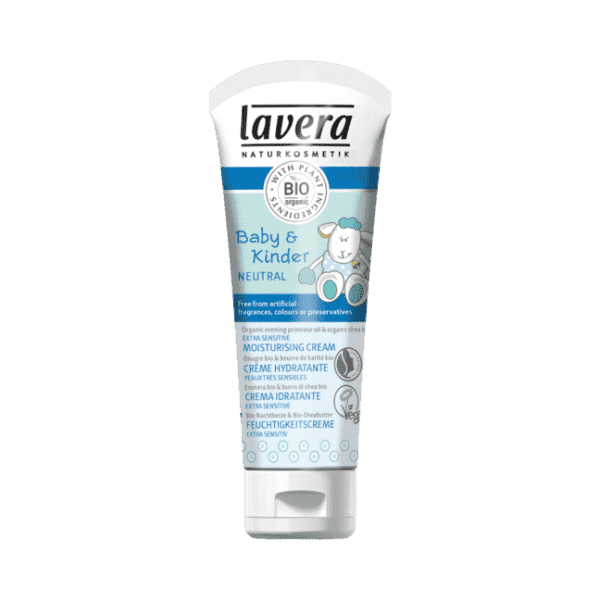 Protects the sensitive skin of babies and children from dehydration and provides precious moisture. Top-quality organic oils from olives, sunflowers and evening primroses as well as shea butter pamper sensitive skin and provide it with intensive care and gentle protection.
$14.95
%
$19.99
(25.21% saved)
CO2 neutral shipping available
Estimated Delivery: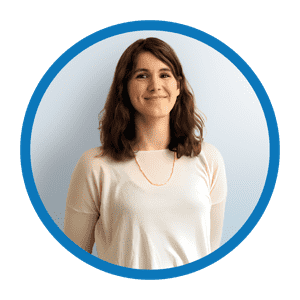 👋 HEY, I'M LAURA
I'm your personal Formula Expert and happy to help if you have any questions or require individual help. Drop me a message ›
This skin-care cream protects the sensitive skin of babies and children against dryness and provides it with valuable moisture. Top-quality organic oils from olives, sunflowers and evening primroses as well as shea butter pamper sensitive skin and provide it with intensive care and gentle protection.
The skin-care cream is easy to apply and quickly absorbed by the skin. As it does not contain synthetic fragrances, colouring agents & preservatives it is extremely skin compatible and most suitable for extremely sensitive skin.
EXTRA TIP:
Also ideal for adult skin, in particular for extra care and massages during pregnancy. Precious evening primrose oil cares for the skin and protects it against dryness. Rich organic olive oil and organic sunflower oil can help the skin to preserve its elasticity and leave it velvety soft to the touch.
🚀 BECAUSE HUNGRY BABIES CAN'T WAIT, WE DO OUR BEST TO ENSURE THE QUICKEST DELIVERY TIMES POSSIBLE
Babies aren't exactly the quietest bunch when they're hungry, and we want to get their food to them fast! That's why we pack, process, and ship your order soon after you've placed it. We process orders Monday through Friday. Orders placed on the weekend will be processed on the following Monday morning.
We also care about packaging and have put a lot of attention into the way OBF24 products come out of the box. We think you'll love it. And because your package has a long way to go, we pack it very carefully with 100% recyclable packaging material to make sure that it arrives in good condition.
⏱️ CURRENT DELIVERY TIME AND COSTS:
Our products are coming fresh from Europe straight to your door within an average of 3 business days for US and Canadian customers (other Countries 5 business days).
🇺🇸 & 🇨🇦 = Free Shipping from $149 (otherwise $35)
🌏 = Free Shipping from $249 (otherwise $65)
Please note shipping times are based on our experiences and can't be guaranteed. We are committed to doing all in our power to ensure your order arrives on time. However, delivery time may take longer in exceptional cases due to postal mishandling, customs authorities, or natural hindrances.


♻️ CO2 NEUTRAL SHIPPING UPGRADE:
Thanks to modern vehicles and efficiently planned tours, our delivery companies have already reduced a large proportion of climate-damaging CO2 emissions. However, complete avoidance is currently not technically feasible. Therefore we offer the possibility of offsetting remaining emissions by investing in climate protection projects.
With additional $20, you can help restore the planet.
📌 RETURN POLICY:
If your baby has a bad reaction to a formula you've purchased from OBF24, we will do everything we can to help you find the right option for your little one. Our team of formula experts will work with you to determine the formula that best meets your baby's needs. We encourage our customers to get in touch with us if they need assistance.
Unfortunately, Organic Baby Formula is excluded from the right to return. As we guarantee that our product is authentic and comes directly from the manufacturer, we cannot take returns, even if they are unopened. We do not restock the formula once it has left our warehouse. This provides security to our customers that the product they receive is authentic and not a counterfeit formula.
🛃 IMPORT DUTY AND CUSTOMS:
There is a low chance that customs will charge extra fees. Anyway, customs policies vary widely from country to country. Orders shipped outside the EU may be subject to import taxes, customs duties, and fees. When customs clearance procedures are required, it can cause delays beyond our original delivery estimates.
OBF24 takes no responsibility regarding the local rules and regulations concerning our sold products for our customers located outside of Germany as that is the recipient's responsibility.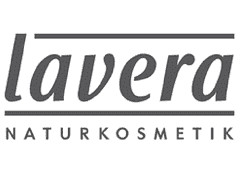 Lavera
When looking after your little one's delicate skin, always remember: less is more. That's why you should opt for natural cleaning or skincare products wherever possible. With no artificial fragrances or preservatives (preservatives in the sense of the EU cosmetics regulation) and with high-quality plant oils, you will get the best care for sensitive, young skin.
True personal care comes from nature
The diversity of nature moves and inspires Lavera every day, and they put all their passion into to letting you experience it through their products. Enjoy gentle formulas and a wonderfully laid-back personal care experience.
From the beginning, it has been Lavera's vision to give everyone the opportunity to look after themselves using only natural products. This is why they strive every day to create the best possible natural, sustainable, and environmentally friendly cosmetic products.
Lavera not only uses the best of nature but naturally encourages a sustainable lifestyle. Each of their products will leave you with the wonderful feeling of making a valuable contribution to environmental protection and preserving our unique nature for the generations to come, together.
Not only do Lavera go to every length to ensure that you feel completely at ease in your own skin, but they also help you lead a sustainable lifestyle. You will feel it on your skin, in your hair, and with all your senses: Lavera is nature you can feel.
Ingredients CTFA/INCI: Water (Aqua), Glycine Soja (Soybean) Oil*, Glycerin, Alcohol*, Olea Europaea (Olive) Fruit Oil*, Cetyl Alcohol, Cetearyl Alcohol, Helianthus Annuus Hybrid Oil*, Glyceryl Stearate Citrate, Oenothera Biennis (Evening Primrose) Oil*, Butyrospermum Parkii (Shea Butter)*, Xanthan Gum, Brassica Campestris (Rapeseed) Sterols, Potassium Cetyl Phosphate, Glyceryl Oleate, Rhus Verniciflua Peel Wax, Hydrogenated Castor Oil, Hydrogenated Vegetable Oil, Tocopheryl Acetate, Tocopherol, Helianthus Annuus (Sunflower) Seed Oil, Ascorbyl Palmitate
* ingredients from certified organic agriculture