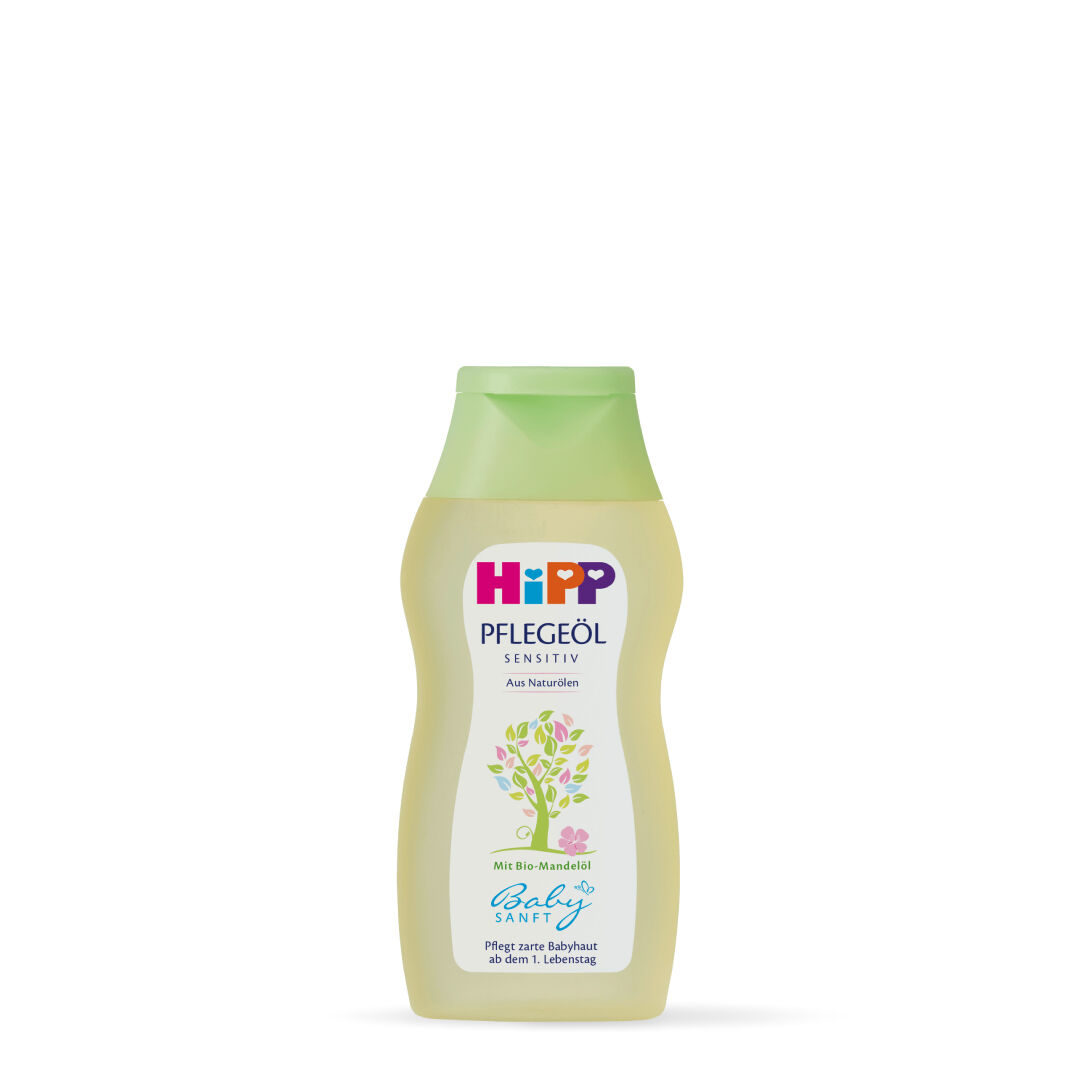 HiPP Baby Gentle Care Oil with certified organic Almond Extract is exceptional skin-friendly. It was developed under the maxim to minimize any allergy risks to the lowest.
$19.99
%
$24.99
(20.01% saved)
CO2 neutral shipping available
🚀 Estimated Delivery: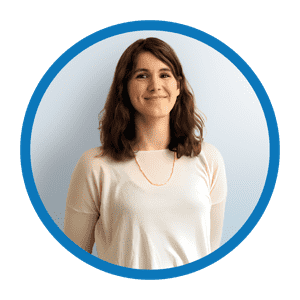 👋 HEY, I'M LAURA
I'm your personal Formula Expert and happy to help if you have any questions or require individual help. Drop me a message ›
HiPP Baby Gentle Care Oil with certified organic Almond Extract is exceptional skin friendly. It was developed under the maxim to minimize any allergy risks to the lowest. Therefor it doesn't contain mineral oil, no parabens, no essential oils (because some of them are suspected to cause allergies), no allergy suspicious scents & no PEG emulsifiers.
In addition it's free from any animal ingredients, free of gluten and soap (mild to the eye) Its exceptional skin-friendliness is dermatologically tested & approved.
HiPP Baby Care Oil contains only pure natural oils - Sun flower oil and organic almond oil - and is suitable from the first day of life. With a baby massage you can care and pamper your baby's skin. HiPP Baby Care Oil has excellent and long lasting skin care effects and keeps the skin soft.
200ml / 6.76oz
No suspicious allergy additives
Mild to the eyes
With certified organic almond oil
No fragrances that lead to reactions
Skin-friendliness dermatologically approved
No preservatives and PEG emulsifiers
With HiPP Baby Gentle Milk Lotion you can rest assured you are using one of the best care products available in the world!
🚀 BECAUSE HUNGRY BABIES CAN'T WAIT, WE DO OUR BEST TO ENSURE THE QUICKEST DELIVERY TIMES POSSIBLE
Babies aren't exactly the quietest bunch when they're hungry, and we want to get their food to them fast! That's why we pack, process, and ship your order soon after you've placed it. We process orders Monday through Friday. Orders placed on the weekend will be processed on the following Monday morning.
We also care about packaging and have put a lot of attention into the way OBF24 products come out of the box. We think you'll love it. And because your package has a long way to go, we pack it very carefully with 100% recyclable packaging material to make sure that it arrives in good condition.
⏱️ CURRENT DELIVERY TIME AND COSTS:
Our products are coming fresh from Europe straight to your door within an average of 3 business days for US and Canadian customers (other Countries 5 business days).
🇺🇸 & 🇨🇦 = Free Shipping from $149 (otherwise $35)
🌏 = Free Shipping from $249 (otherwise $65)
Please note shipping times are based on our experiences and can't be guaranteed. We are committed to doing all in our power to ensure your order arrives on time. However, delivery time may take longer in exceptional cases due to postal mishandling, customs authorities, or natural hindrances.


♻️ CO2 NEUTRAL SHIPPING UPGRADE:
Thanks to modern vehicles and efficiently planned tours, our delivery companies have already reduced a large proportion of climate-damaging CO2 emissions. However, complete avoidance is currently not technically feasible. Therefore we offer the possibility of offsetting remaining emissions by investing in climate protection projects.
With additional $20, you can help restore the planet.
📌 RETURN POLICY:
If your baby has a bad reaction to a formula you've purchased from OBF24, we will do everything we can to help you find the right option for your little one. Our team of formula experts will work with you to determine the formula that best meets your baby's needs. We encourage our customers to get in touch with us if they need assistance.
Unfortunately, Organic Baby Formula is excluded from the right to return. As we guarantee that our product is authentic and comes directly from the manufacturer, we cannot take returns, even if they are unopened. We do not restock the formula once it has left our warehouse. This provides security to our customers that the product they receive is authentic and not a counterfeit formula.
🛃 IMPORT DUTY AND CUSTOMS:
There is a low chance that customs will charge extra fees. Anyway, customs policies vary widely from country to country. Orders shipped outside the EU may be subject to import taxes, customs duties, and fees. When customs clearance procedures are required, it can cause delays beyond our original delivery estimates.
OBF24 takes no responsibility regarding the local rules and regulations concerning our sold products for our customers located outside of Germany as that is the recipient's responsibility.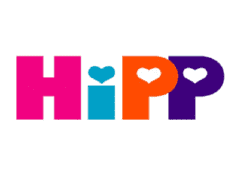 HiPP
The HiPP brand has been an innovation leader in baby food and organic, ecological business practices for over 100 years. Founded in Germany in 1899, HiPP today partners with thousands of organic farms in Europe. HiPP goes above and beyond to ensure their formulas are of the highest organic quality, analyzing all ingredients for traces of over 1,000 substances and going far beyond legal requirements for organic. HiPP's stringent quality control process (they carry out over 260 tests on each product) means you can always trust HiPP with your little one's nutrition. Unlike other formula brands, HiPP only does organic, and their rigorous standards are applied across every single HiPP product on the market.
All Hipp products are produced with animal welfare and world resources in mind.
HiPP takes sustainability seriously, working closely with environmental and ecological organizations, and running on an environmental management system that minimizes water and energy consumption and ensures 97% of their factory waste is recycled. Today, HiPP's factories across Germany, Austria, and Hungary are completely carbon neutral even though production has doubled and the company's product range has expanded to over 260 different products.
HiPP is the leader in quality and sustainability.
With this level of commitment, it's no surprise that HiPP baby formulas are the most nutritionally complete in the world. HiPP formulas always are based on lactose from organic skim milk, contain added whey to more closely resemble breast milk protein composition, typically include prebiotics and probiotics, and are free of soy or synthetic nutrients. Hipp organic formulas also contain the right amounts of nutrients, vitamins and minerals for proper growth, without adding synthetic "nutrients" other formula companies add.
With your child's health and cognitive development in mind, Hipp includes omega 3 and 6 fatty acids from fish oil and vegetable sources. Omega 3 and 6 fatty acids turn into the much-acclaimed DHA and ARA in the body. Therefore, Hipp has chosen to include these safe omega 3 and 6 fatty acids to protect your child from the harmful side effects of hexane and algae and fungal exposure found in most DHA and ARA additives.
Their products are sold all over the globe because of this quality. HiPP baby formulas are exactly what loving parents want for their child: great nutrition they can trust.
Helianthus annuus Seed Oil, Prunus Amygdalus Dulcis Oil, Tocopherol, Parfum
---
Sasha Tunstall
December 31, 2017 16:51
My daughter had very dry skin with some patches of eczema. We tried all of the expensive lotions available to us in the US. While they did help some she was always left with a few stubborn patches that we could not clear up. I ordered this oil and mixed it with her lotion every night before bed. After about 2 weeks her patches completely healed! One bottle lasts a LONG time. A little goes a long way. It also has a very light scent. So soft and baby like. But it does not aggravate my daughters skin. The doctor complimented her skin at our last visit! I highly recommend!