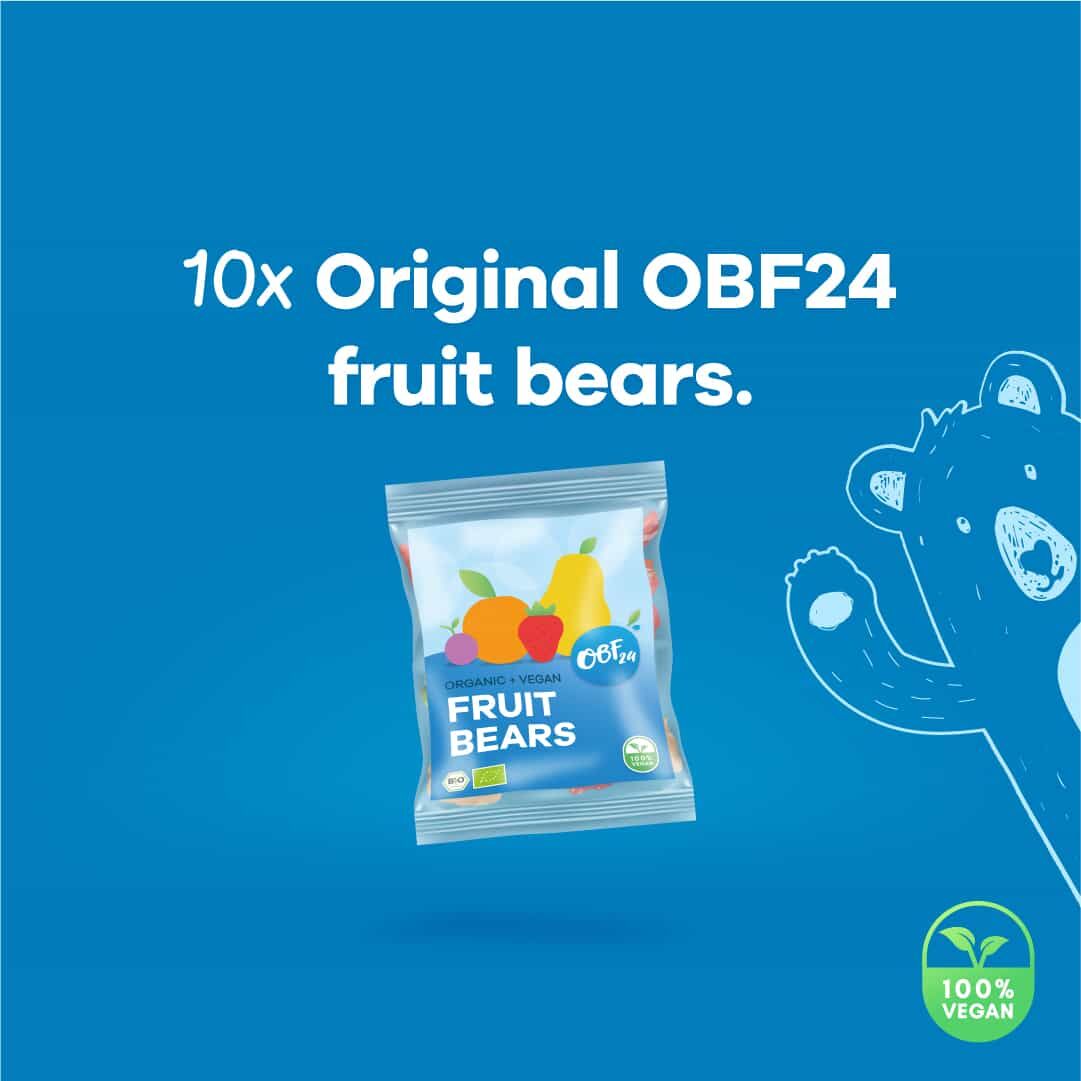 No matter whether young or old, everyone loves gummi bears. They are a great snack for a TV evening, make for a sweet gift for your loved ones and can even be soaked in water for a science experiment.
Classic sweet treat with firm bite
Colourful, fruity and delicious
$9.99
1 Gramm
($999 / 100 Gramm)
CO2 neutral shipping available
Estimated Delivery: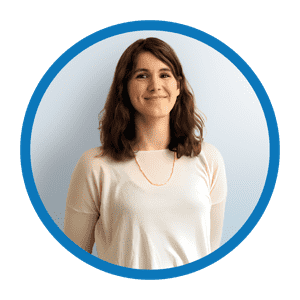 👋 HEY, I'M LAURA
I'm your personal Formula Expert and happy to help if you have any questions or require individual help. Drop me a message ›
Gummi Bears! Bouncing here and there and everywhere! High adventure that's beyond compare!They are the Gummi Bears
Remember the theme song to the epic cartoons? The lyrics are tattooed in our brains too and make for delightful memories. With OBF24, you can return to your childhood and to the Gummi Bears! We bring you our newest treat: organic fruit gummi bears without gelatin (10x 16g). Just wait for your delivery and soon you too will be singing the gummi bear's theme song while snacking on gummi bears at the same time!

UPGRADE
This product is an upgrade.
INGREDIENTS: Glucose syrup*, cane sugar* (not refined), gelling agent (pectin), fruit juice concentrate* 3.7% (orange*, apple*, lemon*, pineapple*, raspberry*, blackcurrant*), acidifier (citric acid), Acidity regulator (sodium citrate), coloring fruit and plant extracts (pumpkin*, apple*, carrot*, algae, safflower, elderberry*), natural flavors, Coating agent: carnauba wax*
---
Cindy F.
July 17, 2023 18:20
My 2 years old kid love it
My 2 years old kid love it so much
Chane Z.
January 25, 2023 06:01
Amazing product and even more amazing service
Ruhewald S.
October 17, 2022 00:37
Too sticky for my baby, but my 3 year old loves them!